Drake General Store Style Icon: Jemima Kirke
Jemima Kirke, who plays Jessa in HBO's Girls, is often referred to as a scene stealer on the show for her crude wit, eccentric charm and effortless beauty. An artist first, Jemima landed the role on Girls after being long-time friends with the show's creator Lena Dunham, and previously starring in Dunham's debut film Tiny Furniture. Jessa's personal style on the show doesn't derive too far from Jemima's own, she has said "I think it's like a caricature of how I dress in real life… or it might be the way Lena used to look at the way I dressed and how she pictured styling my outfit in her head the next day". An expressionist painter who has had shows in New York, London and Miami, Jemima's look is a creative manifestation of her own. She has a boho vibe with her ultra-long tresses worn loose and flowing sheer dresses to match, crushed velvet, vintage fur and ornate jewelry.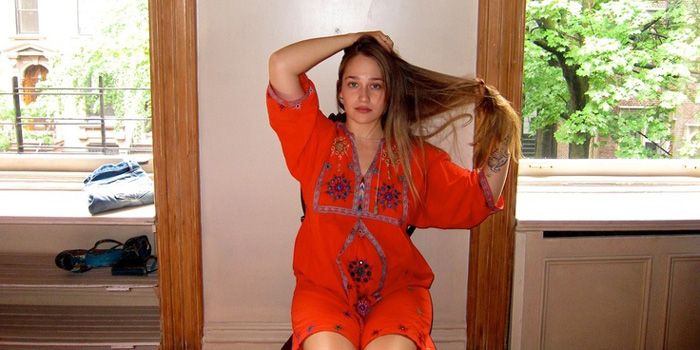 It could easily be said that Jemima Kirke was destined to be stylish. Likely influenced by her own parents, her father was a drummer for the band Bad Company and her mother owns a shop in New York called Geminola. The boutique carries vintage clothing and creates handmade designs using vintage fabrics, and was known for donating many pieces to Sex and the City. As a teenager Jemima was friends with designer Zac Posen, who would make dresses for her and other girls at their high school, but she would still rather wear a t-shirt or vintage than anything high-end couture (with maybe the exception of Chanel creepers she called "beautiful and awesome"). The mother of two has a very nonchalant attitude towards getting dressed, calling style an easy thing that people make difficult. She has said "I don't wear loud things. I just wear what looks nice. I'm not wearing mom jeans, though". Jemima does what feels right, whether that is hugging onto Jay-Z during a performance or wearing a Tiki-inspired slip. While we are in love with her exotic-feel and bohemian aura, we are sure with her confidence, face of Brigitte Bardot and ass like Rihanna, even Jemima would make mom jeans look cool.