Above: Soft navy neon fragile sign paired with vintage drawer installation.
Above: One (of 8!) amazing great halls at MAISON & OBJET filled with treasures from around the world, paired with some very fresh tomatoes and lemons.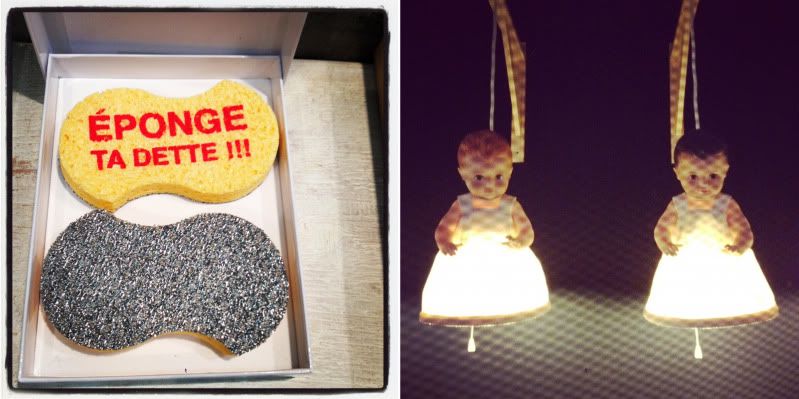 Above: A cheerful Parisian scrubbing sponge paired with vintage glass child sconces.
Above: Some strange + fuzzy curiosities from around the world on display.
Above: Colourful hand made French chairs, colour-tipped paintbrushes, neon Italian tableware and bright pastel tree planters.
Above: Slate grey textured carpet paired with white canvas lawn chairs finished with teak wooden frame.
We Heart Paris!
We love traveling in order to bring you back treasures + curiosities from around the world. This week we're in Paris at MAISON & OBJET, making sure that we shop until we drop. We're having such a fun time seeing booths filled with everything from neon plates to glass sconces shaped like Victorian children. We hope that you enjoy our photographs and a mini sneak peek of what will be on our shelves come spring. Until then, check out our super winter sale in store + online.